Here is another round of aggressive attempts from Microsoft to push Windows 10 on every Windows 7 and Windows 8 user. They are very anxious to move everyone to Windows 10 as soon as possible. There are a number of tricks the company is using to make the user install Windows 10. They are showing nags, annoyingly downloading it silently and hiding options to ignore the prompts. Now the Windows 10 upgrade offer has no obvious Cancel button although you might still be able to ignore it.
Since last Sunday, the Windows 10 upgrade offer prompt was updated and the button to cancel the upgrade disappeared. Here is how it looks now: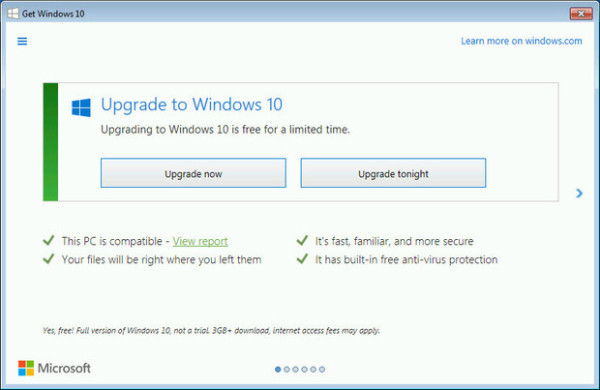 There is no cancel button, only "Upgrade now" and "Upgrade tonight". The only way to avoid it is to use the tiny red "Close" button in the top right.
Source
I have formally and completely removed myself from the insiders program. I refuse to have my name involved in such a sneaky underhanded company.