LOL, yes.
Although we do have some genuine strange (& rude) place names.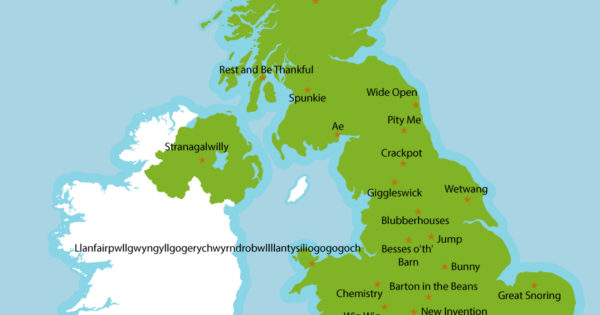 Source: FamilyBreakFinder.co.uk From Giggleswick to Dull the UK has many weird, silly, odd and rude place names, which you can see in the map above. The full list of places can be found below: Ae. Barton in the Beans. Beer. Besses o' th' Barn. Blubberhouses. Brawl. Botusfleming. Brokenwind...

brilliantmaps.com
https://www.thepoke.co.uk/2017/03/02/31-rudest-place-names-britain/
the one on page 2 is especially rude (beginning with 'P').