Today is the day... Windows 11 is here! How many of you are going for the upgrade right away? I'm typing this message from a fresh Windows 11 install.
As a reminder, we've got a sister forum to this one, where we'd love to hear what you think: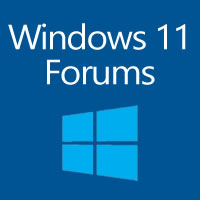 Windows 11 technical support discussion forum. Expert advice for your Microsoft Windows questions!

www.windows11forums.com